Pins & Medals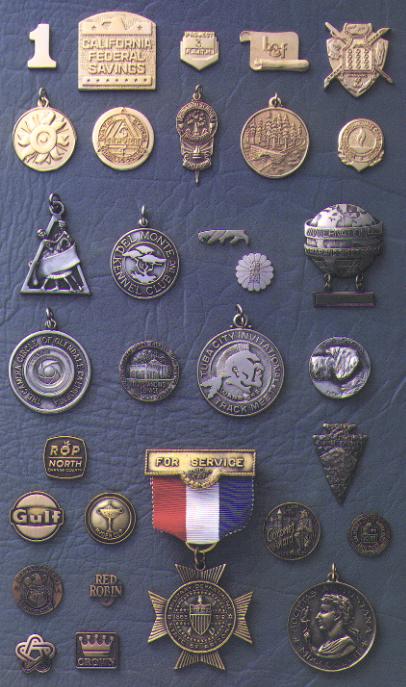 Seen everywhere, Medals and Pins are a staple of the awards industry. Medals are commonly used to commemorate an event or awarded for achievement within a given sport or field. Pins are used in a variety of ways including employee service to a company, event commemoration or simply as an inexpensive promotional device. Given the wide range of usage for both medals and pins, there has evolved several different manufacturing techniques. These techniques include die stamping, casting, silk-screening, and etching. The choice of technique normally corresponds to the quality desired. Prices range from 50 cents a piece for an overseas manufactured pin, to over $1000 for a one-of-a-kind medallion.

Many companies have the ability to sell pins and medals. At Southern California Trophy Company we have been involved in the production and distribution of pins, medals, and rings for over 75 years. In fact, our company evolved from The Graham Company, Inc. which was established in 1908 as a class ring and pin manufacturer. We have since been involved in the design and production of all sorts of jewelry, including The Association of Motion Pictures Arts and Sciences Medallions, the Judith Resnik Memorial Medallions, The William Randolph Hearst Foundation Journalism Medallions. In the pin jewelry forum, we have done pin programs for companies such as Pep Boys, Forest Lawn Memorial Parks, Hyatt Regency, and Braille Institute
Our American factory takes great pride in producing the finest award jewelry in the world. When circumstances demand understated excellence, may we suggest accenting your design with one of our custom finishes.
Some of our finishes are bright gold, antique gold, military gold, bright silver, oxidized silver, antique silver, antique bronze, bright bronze, bright copper, antique copper and antique bronze satin.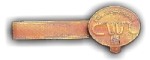 Economical Imported Jewelry
Here, imported jewelry is designed by us in America to our exacting specifications. At the most affordable prices, we offer the best cloisonne and etched jewelry available.
Cloisonne is a trade term referring to hard-fired enamel decorating the jewelry with deep mirror-like colors.
Less-expensive etched jewelry is manufactured by exposing your design onto medal with acid. This gives very fine detail with colors. A clear epoxy covering can be added to futher enhance and protect your design.
Medallions
All medallions are impressive with their grand size. We take ours one step further and apply fine jewelry standards.
When your award jewelry requires substance and quality, let us create your custom medallions. Add a ribbon, chain, or leave it elegantly unto itself.
---
Request Pins / Medals Quote